All Fired Up!
Get Tickets Now For the Annual Senior Bonfire on January 30th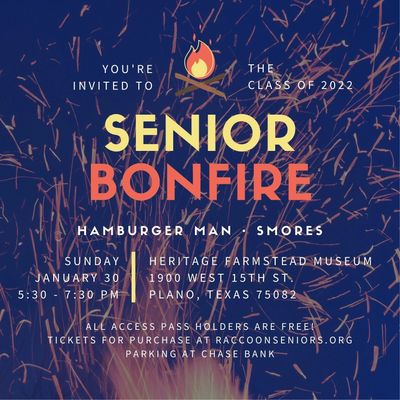 The annual Senior Bonfire will be held on Sunday, January 30, 2022, from 5:30 – 7:30 PM at the Heritage Farmstead Museum. in Plano.
Address: 1900 West 15th Street, Plano, TX 75075
Admission is included with your ALL ACCESS PASS. Individual tickets can be purchased by selecting "Purchase Tickets."
Hamburger Man and Smores will be provided.
Parking is available at Chase Bank.